3 WINS Fitness L.A.'s Largest FREE Diabetes Prevention & Exercise Program

our mission
At 3 WINS Fitness, we are dedicated to empowering individuals to improve their quality of life by building healthier bodies, minds, and communities.
What are YOUR 3 WINS? Here are ours.
Our program provides an opportunity for our participants, regardless of their fitness level, to make healthy changes in their lives and instill habits that will allow them to engage in lifelong physical activity. We offer 4 fitness level groups including:
Champions for Life, which is our fitness program tailored for senior citizens, individuals with limited mobility, individuals of lower levels of fitness, and contains a Falls Prevention component.
Let's Get Moving is our foundational fitness program for the general population, targeting those individuals that have little to no experience in engaging in a structured fitness program.
Active Lifestyle and Performance are our more advanced groups that engage in more intense activities and exercises than the first two groups.
Have hopes? Maybe some dreams? Come out and see what we're all about and take the first steps to conquering those hopes and dreams that will lead you to a healthy and prosperous life! This program is for YOU! See you all there!
Latest News
Putting CSUN Kinesiology On the Map!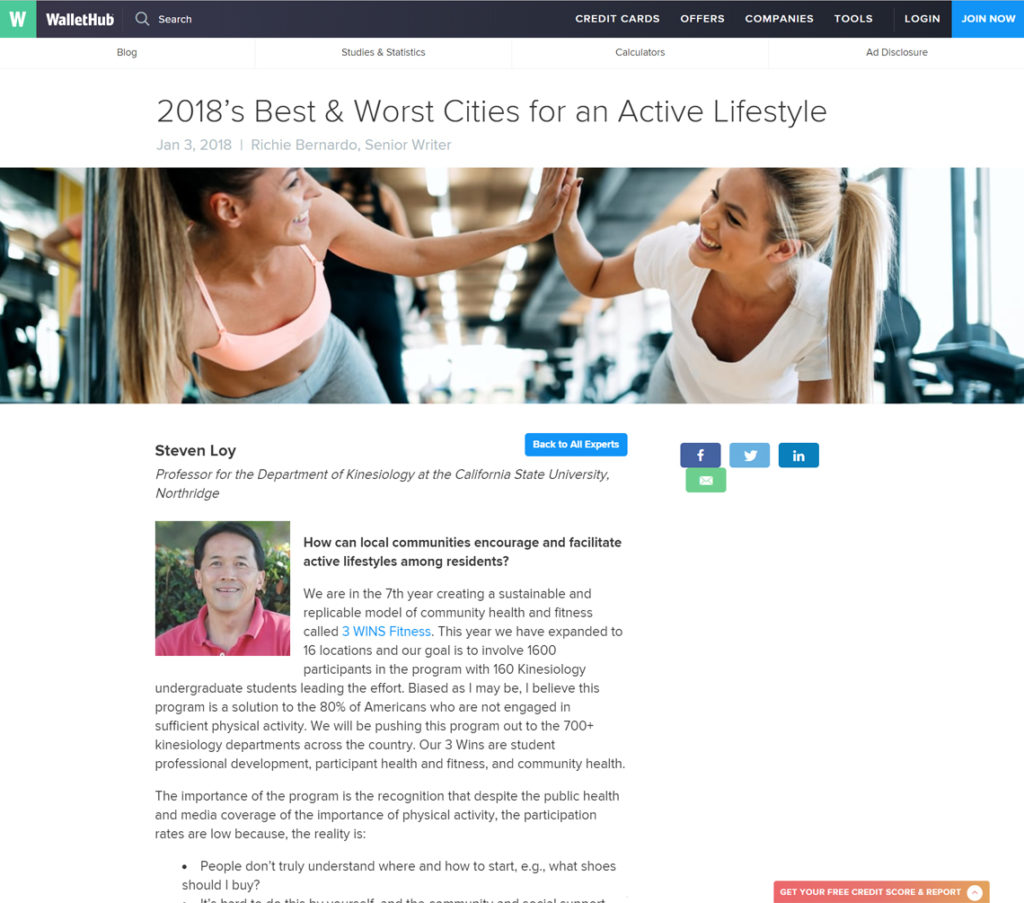 Check out the full story in our Publications under About Us.